Management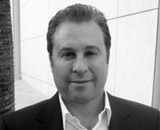 HOWARD LEVINE
Founder, Executive Vice President and General Counsel
Howard Levine brings over 20 years of legal and business experience to the Company. Mr. Levine developed the Company's original business plan and strategic partnerships, structured the Company's acquisition of its key assets and negotiated the foundational licensing agreement with Carver Engineering and PACt for the DVC technology. Mr. Levine has primary responsibility for all of the Company's legal, business, financial and regulatory affairs as well as the Company's lobbying activities.


Mr. Levine testified before the California Senate and Assembly Transportation Committees in connection with the legislation that Governor Schwarzenegger signed in September of 2008 granting enclosed three wheel vehicles access to HOV lanes and was instrumental in drafting and enacting similar legislation in Texas, Florida and Washington that eliminated the motorcycle license and helmet requirements for enclosed three wheel vehicles in those states.


Mr. Levine's legal experience includes corporate finance, intellectual property rights and licensing, contract negotiations, business litigation, corporate restructuring and general corporate law. Prior to founding the Company, Mr. Levine founded an internet start-up company which raised $40 million in its first year of operations, served as outside General Counsel to a large Los Angeles based health care organization and was a partner in Weinstein, Eisen & Levine. Mr. Levine is Of Counsel to Cypress LLP, a Los Angeles based law firm specializing in private equity M&A and IP litigation.


Mr. Levine graduated with a B.A. in Business from City University of New York, Brooklyn College, and has a J.D. from the Benjamin N. Cardozo School of Law, where he graduated, Cum Laude.